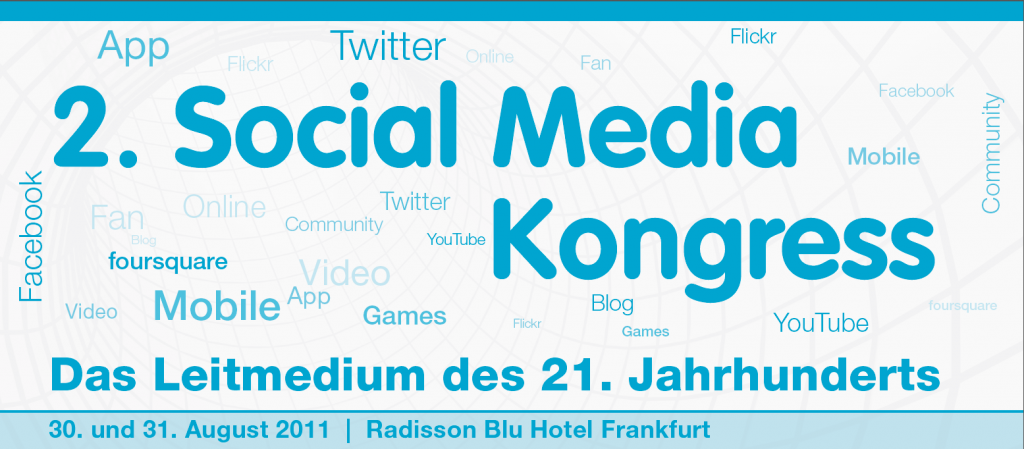 Wir sind Partner des "2. Social Media Kongresses" vom Management Forum der Verlagsgruppe Handelsblatt GmbH. Der Kongress findet am 30. und 31. August in Frankfurt am Main statt.
Haupthemen des Kongresses sind:
• Erfolgreiche Markenführung im Social Web
• Facebook Kampagnen – Fans gewinnen und aktivieren
• Social CRM – Machen Sie Ihre Kunden glücklich
• Erfolgsformel gesucht – Wie führt man einen Wirkungsnachweis von Social Media
Zusätzlich wird es noch zwei Fachkonferenzen zum Thema Social Media B2B Marketing, Workshops und zwei Open Space Sessions geben. Zu den Experten auf dem Kongress zählen unter anderem Andreas Bock von Telekom Deutschland, Ibrahim Evsan von United Prototype und Frank Horn von Henkel.
Weitere Informationen zum Social Media Kongress, den Referenten und ein Anmeldeformular findet ihr hier
Social-Media Kongress Programm
Blogger in Charge bei Futurebiz, Speaker, Autor und Senior Digital & Social Media Berater bei der Agentur BRANDPUNKT. Jan Firsching berät Marken und Unternehmen bei der Entwicklung von digitalen und Social Media Strategien. Zu Futurebiz Consulting
Blogger in charge at Futurebiz. Speaker, author and senior digital & social media consultant at the BRANDPUNKT agency. Jan Firsching advises brands and companies on the development and implementation of digital and social media strategies.