Wenn wir im Internet unterwegs sind, erstellen wir Unmengen von Daten und verbreiten Informationen noch und nöcher.
Shanghai Web Designers hat das ganze mal in einer netten Grafik zusammengefasst. Was haben Google, Facebook und die Zahl 695.000 gemeinsam?
695.000 Suchanfragen werden pro Minute bei Google gestellt
695.000 Status Updates werden pro Minute auf Facebook veröffentlicht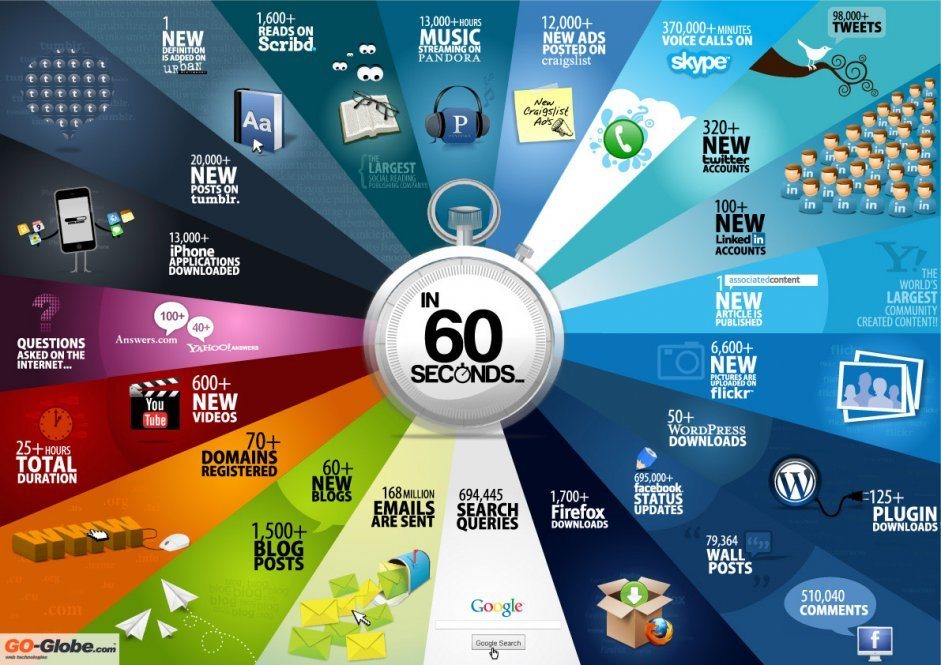 In diesem Stil geht es in der Grafik weiter und es werden weitere beeindruckende Zahlen, beispielsweise zu WordPress, Flickr, YouTube, Twitter und Skype veröffentlicht.
Blogger in Charge bei Futurebiz, Speaker, Autor und Senior Digital & Social Media Berater bei der Agentur BRANDPUNKT. Jan Firsching berät Marken und Unternehmen bei der Entwicklung von digitalen und Social Media Strategien. Zu Futurebiz Consulting
Blogger in charge at Futurebiz. Speaker, author and senior digital & social media consultant at the BRANDPUNKT agency. Jan Firsching advises brands and companies on the development and implementation of digital and social media strategies.